BEAM-IT-UP Planner
With our BEAM-IT-UP planner you're just a few clicks away from a new smart storage solution for your home!
For any questions please call: 01376 528015 or e-mail: uksales@dolle.com
If your room has got a width less than 94 cm or wider than 214 cm - get a separate quotation, please we are here to help.
Choose your configuration for editing.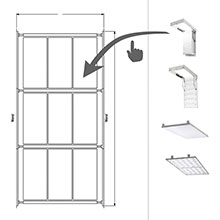 Start from the beginning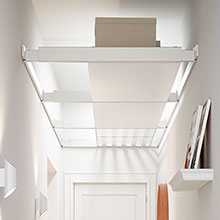 Example 1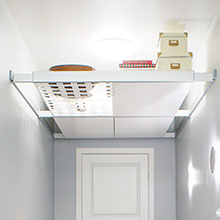 Example 2
... or load an earlier configuration:
Total price
What is included in the price?
Modules