BEAM-IT-UP® THE NEW SMART STORAGE SYSTEM
It has never been easier to enlarge your living space without moving
Smart storage solutions BEAM-IT-UP® which provides great functionality allowing belongings to be stored out of sight. As an intermediate ceiling with function, the BEAM-IT-UP® storage system fits almost every hallway.

Through functional design you can clear the clutter of your entrance hall, pack away children's supplies, toys or sports equipment to an accessible area or bring order to your home office or utility room, BEAM-IT-UP® is just what you need to magically add square feet and storage space to your home. Excellent hallway storage!
---
---
Find the solutions that fits your home and needs
Measure your hallway width and length. Drag and drop the different storage modules into the room frame.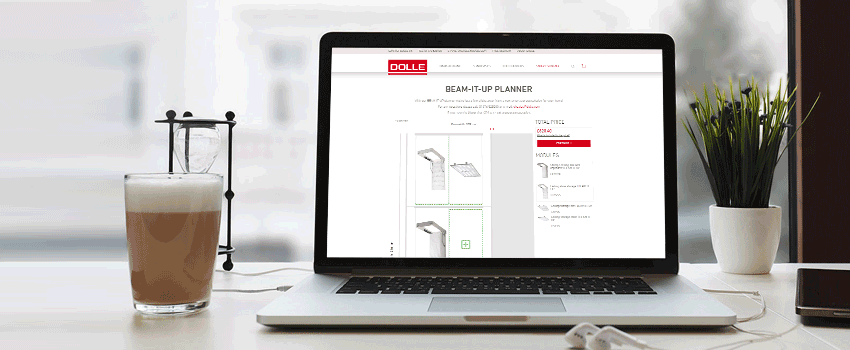 ---
Popular combinations
---
Get some inspiration for your storage solution
---
Create space in your home
BEAM-IT-UP® is the perfect storage system for your home. Smart storage solutions with great functionality that you can hide out of sight. – Or create more space for tidy living in your home. BEAM-IT-UP® gives you more space!

The ingenious ceiling storage solution consisting of wall rails, beams and storage modules that elegantly clean up the space and due to the unique design, our BEAM-IT-UP® smart storage fits into almost any room.
More room - more hallway
We all need more space! Integrate this clever ceiling storage BEAM-IT-UP® directly in your living space or in your hallway, a system with closets and shelves as individual space providers.

Also, when the wardrobe does not safe enough space? Clothes, shoes or children's toys disappear with our unique storage solution. Discover the advantages of our innovative smart storage system.
Safe handling
The special feature of the lightweight storage box with 3 compartments and shoe rack is the possibility of conveniently folding it up and down. You do not have to climb a ladder but bring the storage space down just like a closet and with the gas springs in the ceiling storage box ensure easy opening and closing.

Enjoy your next-level storage. Combine it with the sturdy yet lightweight filing net or suitable storage shelves.
---