At DOLLE, we are known for our stairs - and especially space saving stairs, all of which aim to make the most of the space. With a focus on high quality, choice of materials and comfort, we have created an exciting outdoor range of stairs in galvanized steel. See our very popular spiral staircase TORONTO as well as our garden stairs GARDENTOP with Metal perforated treads or GARDENTOP with Trimax® treads.
Treads - safe in wet weather
Non-slip galvanized steel steps with drilled holes give a non-slip surface that ensures the stairs are safe to walk on all year round.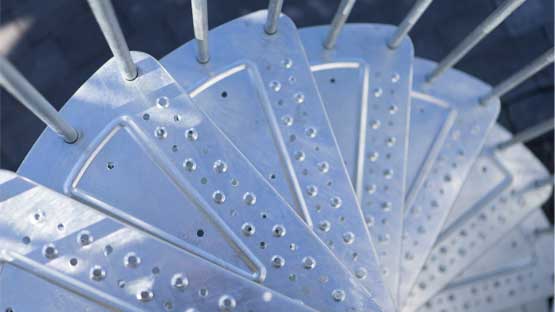 Adapting to your needs
It is not always that a standard solution fits your project. With our outdoor stair range in steel, it is possible to customize the stairs to suit your needs. Choose from different heights and treads surfaces.
› GARDENTOP with metal perforated treads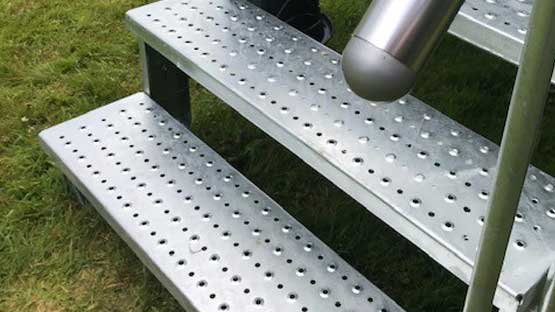 Outdoor banister
With DOLLE outdoor banister systems, it's easy to upgrade the safety and style around your patio, staircase, or entrance to the residence with a handrail banister in a stylish, modern design.