Loft ladder Miniflex made to measure
Loft ladder DOLLE Miniflex is a space-saving loft ladder access solution.
This space saving scissor ladder is a aluminium loft ladder with trapdoor and casing. This loft ladder requires no landing space and is ideal for tight openings. The deep step surface of the wide non- slip treads gives comfort and security and is just one detail that distinguishes this DOLLE Miniflex from other loft ladders. The loft attachment is made of spruce can be moved with little effort. The ladder section of aluminum is very easy to operate and secure at the same time access to the loft space. As the ladder requires no space when it is folded and very limited landing space. Draught excluder contained in casing and trapdoor with 50-mm insulation prevents loss of heat. The loft ladders casing and trapdoor is rebated for extra tight closing, and well finished with white-faced trapdoor.
Loft ladder with easy and effortless operation - folding and unfolding.
We include an extended arm operation pole made of wood. This makes it easy to reach the snap closure and secure the easy operation. Installation is easy for a handy man or a professional.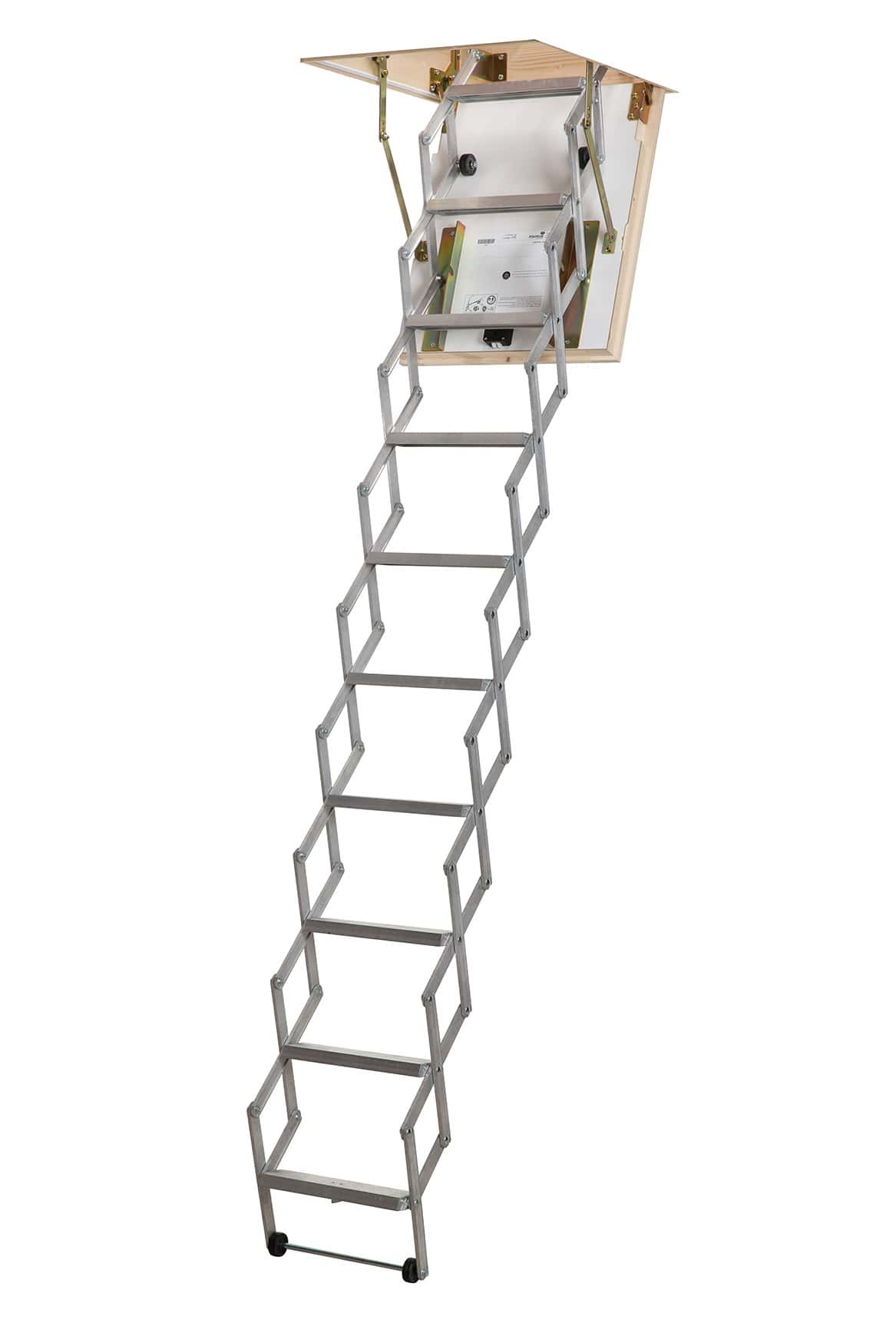 | | |
| --- | --- |
| Outside casing | 55 - 67.6 × 67.5 - 85 cm |
| Opening size | 57.5 - 70 × 70 - 87.5 cm |
| Floor-to-ceiling height | 218 - 286 cm* |
| Casing height | 14 cm |
| Ladder material | aluminium |
| Insulation | 50 mm |
* Floor to ceiling height above 260 cm - casing length must be 77,5 cm or more.